Ashampoo Snap 6 provides everything you need to capture information, apply annotations and effects to illustrate your point and publish the results. It is even more feature full that the previous version 5.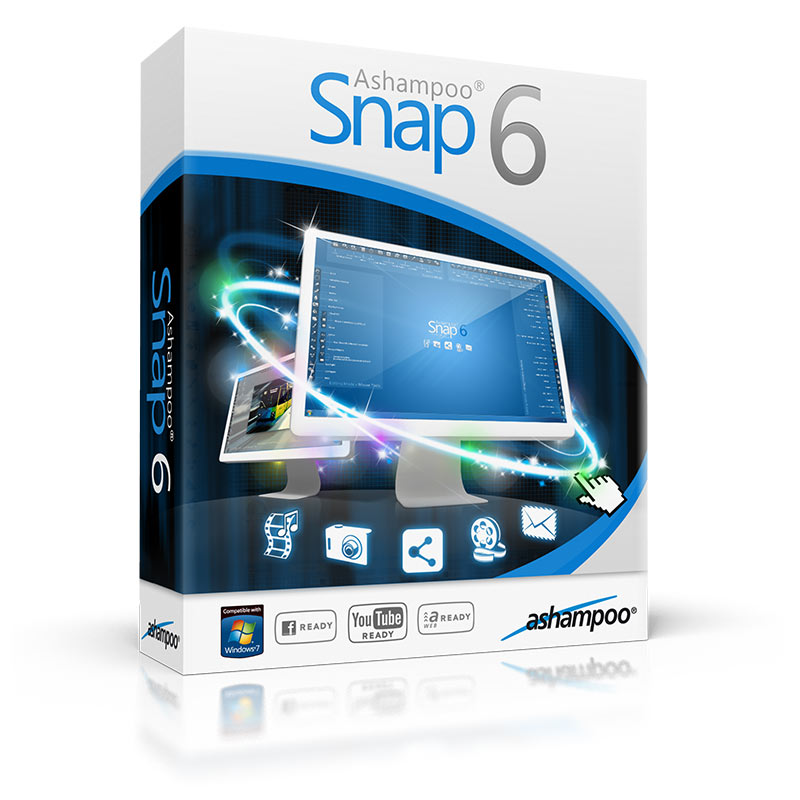 Ashampoo Snap 6 Features
Capture
Ashampoo Snap 6 provides multiple capture modes to cover all possible eventualities. Besides optional keyboard shortcuts to trigger the different modes, there is no fiddling with your keyboard required as most modes simply involve mouse positioning and clicking to begin/end the capturing process.
Edit
Once your screenshot(s) have been created it is time to start editing. You don't need extra image editing software, the software supports you with a range of built-in functions to annotate, illustrate and process your screenshots to help you communicate your thoughts and ideas.
Publish
Ashampoo Snap 6 helps you manage your files both during and after the production process as well as to export and distribute them.
Download Ashampoo Snap 6 Trial
Evaluation version of the software is available in the following link.
https://www.ashampoo.com/en/usd/dld/0824/Ashampoo-Snap-6/
Purchase Ashampoo Snap 6
Ashampoo Snap 6 costs 19.99 USD and can be purchased using this link.
40% Discount– Coupon Code: FVT-FSN-FRS or This Link to purchase.
80% Discount– Coupon Code: 5HV-QWL-MZU or This Link to purchase.